The county seat of Ellis County, Waxahachie, TX is just a short drive north of Dallas. Some say the name means "cow" or "buffalo," but for those who live here, the name simply means home.
Waxahachie is our home, too. Our team at Cotton Electric lives and works here, just like you, which is why home and business owners alike know us by name. When you need an electrician you can trust, Cotton Electric is ready to serve.
Waxahachie, TX Commercial Electrical Service
The right commercial electrician doesn't just offer service. They should also be your partner in recommending systems and solutions that will work today and for years to come. That's what you can expect from Cotton Electric. We do the heavy lifting so you can focus on your business.
Repairs & Troubleshooting
Electrical issues can happen to any property at any time. Sometimes, these issues are easy to pinpoint. Others are much harder to diagnose. In either case, it's best to contact a professional electrician in Waxahachie, TX to troubleshoot before repairs are made. Many times, we can perform repairs on the same day to get you back up and running.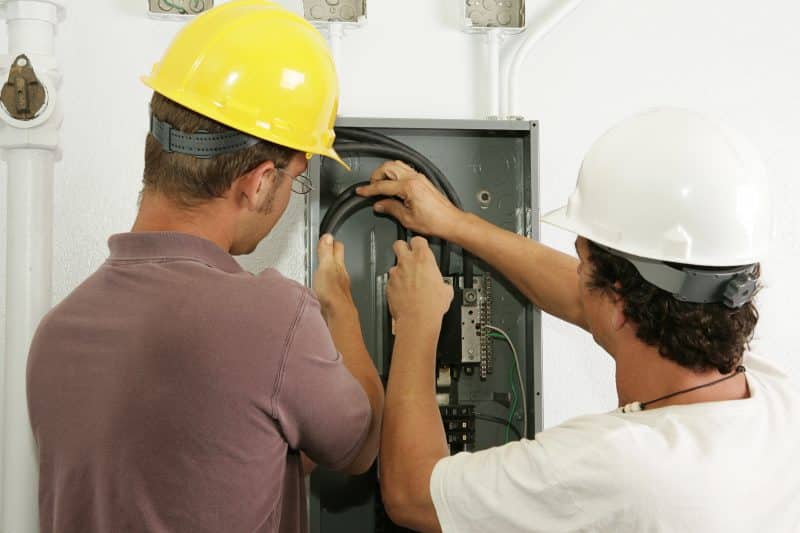 LED Lighting Upgrades
Upgrading your home's lighting to LED fixtures can be an excellent investment. LED lighting provides brightness at significantly lower energy usage. This also means lower energy costs each month, all without sacrifice.
Smart Lighting Installations
Never worry about leaving a light on again. Smart lighting controls let you monitor and control your home or business's lighting remotely. You can set lighting schedules and even link to other smart devices beyond lighting. Keep energy costs low, light areas only when you need to, and upgrade your smart functionality.
Surge Protectors & Whole Home Generators
Professional-grade surge protectors can help you avoid the costly effects of a power surge, lightning strike, or electrical failure. What's more, they can also play a role in preventing fires caused by electrical surges. Installing a whole-home generator ensures your surge protectors will continue to protect your devices even if the power goes out. Your generator will continue to provide power to your electrical systems so you can continue with business as usual.
Whole House Rewiring
Your home's age doesn't only show on the outside. What's inside the walls can also experience wear and tear. In some cases, your home or commercial building may require full or partial rewiring. This is an essential step in maintaining the safety and integrity of your structure. Faulty wiring can lead to fires and put you, your family, and your belongings at risk.
Our team can advise on how much rewiring your home or building will require. Because this can be quite an undertaking, we aim to keep you informed every step of the project so you can plan ahead and minimize disruptions to your daily life.
Why Waxahachie, TX Customers Choose Cotton Electric
Skilled and friendly electricians
A local reputation of excellence
Get an Estimate Today!
Hiring an electrician in Waxahachie, TX shouldn't be challenging. Contact our team today and check electrical services off your to-do list!

Generators & Surge Protectors