Licensed & Certified Electricians in Dallas, TX
Serving Dallas, TX, for nearly 40 years, Cotton Electric is your source for experienced commercial and residential electrical services. Our team is top-rated, with highly trained electricians in Dallas, TX, and the surrounding areas with more than 166 combined years of experience in electrical services. Reach out today for a consultation and quote on your upcoming electrical projects.
Catering to Your Sense of Urgency
Your home or building's electrical work is its lifeblood. Without a dependable source of power, it can be challenging to carry on with business or fuel your daily lives. Sometimes we take for granted having properly working electrical systems. However, we also know that when the power goes out, it can wreak havoc on nearly everything we do indoors. 
Whether you need rewiring for an older building or electrical ran for new construction, we're here to make sure that your electricity will be the least of your concerns. Our goal is to help get your electrical issues fixed quickly to minimize the impact on your home or business.
World-Class Expertise, Local Service
We're the type of people who know you by name, show up with a smile, and get your electrical projects underway quickly while providing personalized service to every client and project.
At Cotton Electric, we are committed to ongoing training and education above and beyond what's required of us. Our team invests heavily in learning the latest methods and technology to deliver top-notch service to our local clients, and you'll appreciate the difference.
Electrical Services We Offer
From residential to commercial electrical projects, no job is too big or too small. Take a look at some of the electrical services we offer (and if you don't see yours on the list, reach out to see if we can help!):
Electrical Repair Work & Troubleshooting
If you're experiencing an electrical issue, troubleshooting is the best first step to take. We will diagnose the problem and propose the best solutions to resolve your electrical issues. Learn more about our electrical repair and troubleshooting services.
Rewiring
If you notice old, worn, or frayed wires in your home or building, it's crucial to seek a professional's opinion on the best way to proceed. Older buildings often have wiring that's not equipped to deal with today's electrical demands. As we're increasingly reliant on devices that require electricity to run our daily lives, it's a good idea to bring it up to date.
Even the best wiring doesn't last forever, and when it's time to upgrade, we're here to help. Our goal is to help keep you and your loved ones safe. Learn more about our rewiring services for Dallas homes and commercial buildings.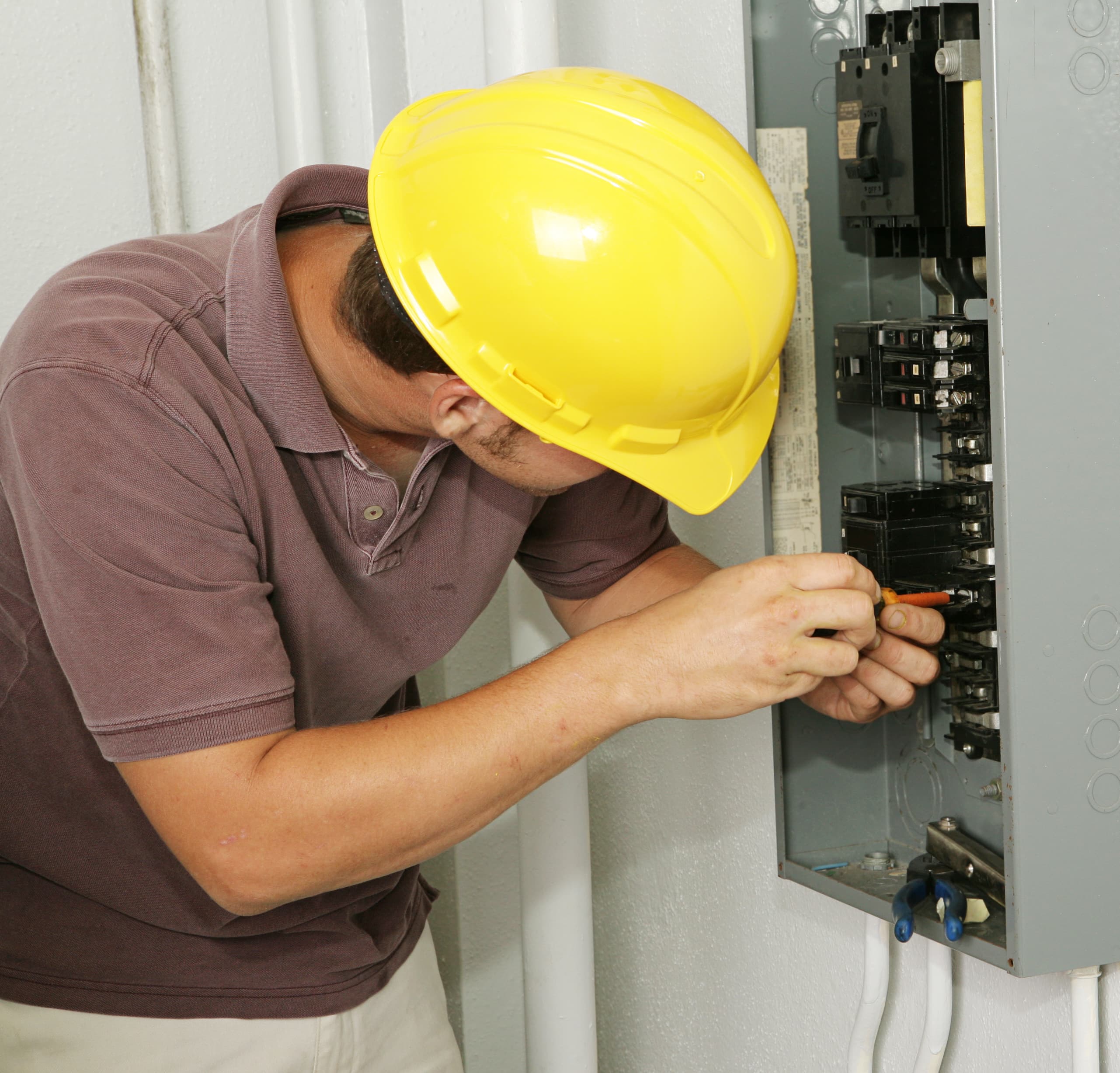 Lighting Upgrades
The lighting industry has come a long way in terms of efficiency, safety, and functionality. From energy-efficient bulbs and fixtures to smart LED lighting controls, Cotton Electric has you covered. Our lighting installation services can help you safely upgrade your home or building's lighting. We'll also help you explore your options when it comes to choosing the best fixtures, bulbs, and lighting strategies. Learn more about smart LED lighting controls.
Smart Home Device Installations
The Smart Home is taking over, from doorbells to security cameras to thermostats and more. Our team can help with wiring needs and installation of these devices to ensure the safety and proper working order of your smart home upgrades..
Whole-Home Surge Protection & Generator Installation
Cotton Electric offers full-service generators and surge protection installation in Dallas, TX. Using heavy appliances or experiencing storm damage like lightning strikes or downed power lines could cause you to lose power to your entire home or building. Think of all the devices you own that use electricity. Surge protection and generators can help ensure you retain power during critical times so that business and life can carry on as usual. Learn more about surge protection and generator installation services.
Commercial Electrical Services
Working on commercial electrical needs takes a different approach compared to residential work. While safety is at the forefront of everything we do, there are unique considerations to take into account, particularly involving the impact on daily business operations.
Commercial facilities require power 24/7 to run their HVAC systems, computers, lighting, data centers, and servers, and we don't take our responsibility lightly. That's why we offer reliable, effective services to minimize downtime and interruption to your staff and customers. We have decades of proven commercial experience, from installing industrial-grade surge protection and generators to conducting routine electrical inspections and repairs. Learn more about our commercial electrical services.
Why Choose Cotton Electric?
As a long-standing locally owned and operated electrical company in Dallas, TX, Cotton Electric is committed to your safety and success. Electricity powers our lives, and we realize that issues often arise at the most inopportune times for our customers. And without power, you may not be able to carry on with business or essential activities.
That's why we're dedicated to giving our customers prompt, personalized service. Our history of excellence traces back to 1980 and our team has more than a century of combined electrical experience and know-how to serve you better.
Customer satisfaction means a lot to us, and we believe our customer reviews speak for themselves. We provide expert guidance on fixing your electrical issues and only offer you the services you need without pressuring you to spend more than necessary.
To date, we've served more than 120,000 Dallas, TX homeowners, and businesses with their electrical needs spanning more than 19,500 projects. Contact us today for a consultation and let us help you with your residential and commercial electrical projects, great and small!
At Cotton Electric, we are confident that we can exceed your expectations regarding quality and cost-effective electrical service on your next project in Cedar Hill. 
To learn more about the different electrical services we offer in Dallas, Texas, call us at 972-296-4020 or fill out the online contact form.

Generators & Surge Protectors