Your Local Electrical Repair Experts in Carrollton, TX
From your A/C unit to the small appliances you use every day, electricity powers our modern lives. But when your electrical service starts to fail, you need to get it fixed immediately to avoid significant interruptions in your life. 
 At Cotton Electric, we understand the urgency of any electrical problem, great or small. From strange burning smells to buzzing wires to tripping breakers or flickering lights, even the smallest electrical nuisances should never go unnoticed. These are all little warning signs that could indicate a much larger problem. And even though we hope that's never the case, it's essential to consult your local Carrollton, TX electricians at Cotton Electric, to investigate.
 When you ignore these signs, it could be more dangerous than you may realize. Electrical issues don't just impact your day to day activities. Still, they can also increase your risk of fire or other major damage that can be more costly to repair than having an electrician catch and fix issues early.
Carrollton, TX Electrical Repair Services
Cotton Electric has been serving the Carrollton, TX community for years and has been rated as one of the best electrical repair companies in the greater Dallas Fort Worth area. We offer a full suite of electrical troubleshooting and repair services, including:
Electrical inspections
Electrical service panel replacements
Indoor & outdoor lighting repairs
Rewiring
Commercial electrical services
And more!
We realize that these repairs can be dangerous and complex, which is why we recommend relying on professional electricians that can diagnose and repair the issue in a safe, reliable manner.
Our team of technicians have years of experience and work with small and large repairs on a daily basis. We don't offer temporary repairs, but rather dig deep to get to the root of the problem so that once we leave your home or commercial property, the problem leaves, too.
Our goal is to serve our Carrollton, TX customers as quickly and efficiently as possible so you can get back to enjoying your life with greater peace of mind that your electrical problems are cured.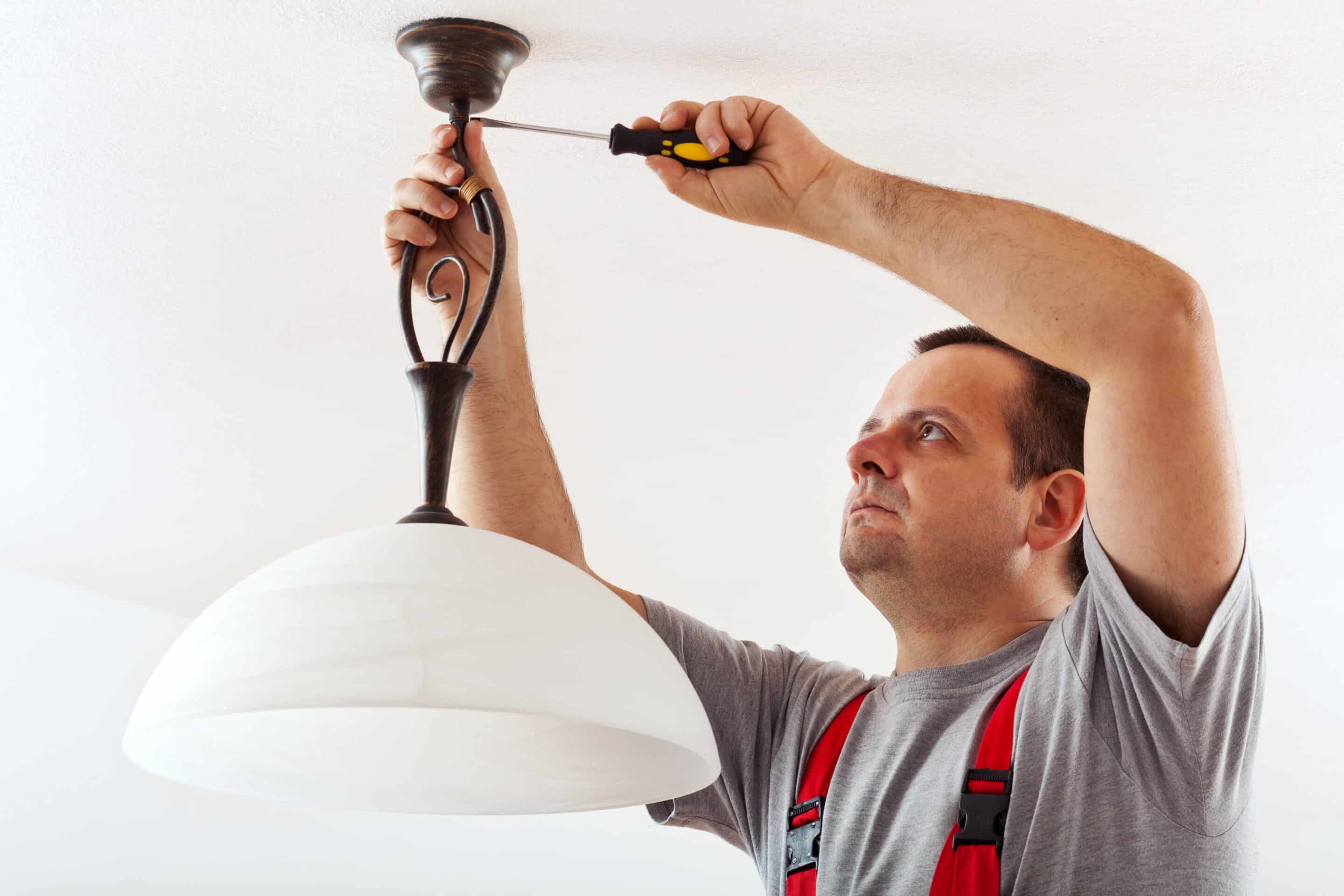 Carrollton Electrical Panel Replacement & Repair Services
Cotton Electric also offers full electrical panel replacement for homes and commercial properties of any size. This is the beating heart of your electrical system, and it's essential that your panel is properly functioning at all times and is code compliant to maximize safety.
Electrical Panel Inspections & Repairs
If your electrical panel (also called a circuit breaker, service panel, or breaker box) shows any of the following symptoms, you may need a professional electrician to inspect it: 
The panel is warm or hot to the touch
Your home or commercial building is more than 20 years old (and so is the panel)
Your lights routinely flicker, especially when operating other appliances
You notice a burning smell coming from the panel
You experience tripped breakers or power failures regularly
These are the most obvious signs that your electrical service panel might be experiencing issues, typically due to being over capacity or improperly wired. However, our electricians never assume an issue until we've had a chance to inspect the property thoroughly and electrical system.
Full Electrical Panel Replacement Service
In addition, we also offer full electrical panel installations to replace outdated fuse boxes. Our goal is to make your property as safe as possible to avoid unnecessary risks due to faulty or ineffective electrical components. 
When you're struggling with electrical issues in your Carrollton, TX home or business, it's essential to call the experts at Cotton Electric. We only employ certified and trained electricians that will not only fix issues but make sure your service panel is up to code and functioning correctly. 
If you're not sure if you need a full replacement, give us a call at 972-296-4020. One of our technicians will come out to inspect your electrical panel, as well as any underlying issues, and provide expert guidance and a free quote for electrical services.
Why Cotton Electric for Carrollton Electrical Repair Services?
Cotton Electric has been the preferred choice for Carrollton electrical repairs and troubleshooting for years. This is because of our commitment to high-quality service and timely, affordable repairs. We handle electrical repairs on a daily basis, but we also realize that this may be our customers' first experiencing electrical issues, so we try to make the process as simple and straightforward as possible so you can make an informed decision on how to proceed.
Our team prides itself on responding promptly to your requests because we know that if you're calling us, you've been inconvenienced enough. Our technicians arrive in fully-loaded service vehicles stocked with a variety of tools, parts, and equipment to streamline our service to you. This way, we can minimize the need to make a return visit and take care of business on the spot. And if for some reason we don't have the part we need, we can usually get it quickly so that you can get back to business, too.
Carrollton, TX residents, and business owners continue to choose us because they expect:
The best electricians in Fort Worth, TX
Complete knowledge of current codes and compliance regulations
Timely response and service
Superior customer service before and after the repair
Warranty on parts and labor
Honest and transparent pricing
No electrical repair or troubleshooting problem is too much of a challenge for our team. We continue to invest in ongoing education to stay up to date on the latest technology and techniques so that we can continue to provide the best electrical repairs and troubleshooting services to our Carrollton customers.
When you need quick, reliable electrical repair services for your home or business in Carrollton, TX, Cotton Electric is here to serve. Call us today at 972-296-4020 or fill out the online contact form below and let us help you get back on track.

Generators & Surge Protectors